Medik8 Ultimate Recovery Bio Cellulose Mask
Zinc
Bio-Cellulose
Hyaluronic Acid
Rockweed Algae Extract
Sheet Mask
All Skin Types
Ultimate Recovery Bio-Cellulose Mask is the ultimate S.O.S treatment for skin in need of hydration. This soothing sheet mask provides intense moisture and helps to calm sore, dry skin by harnessing the power of nourishing and detoxifying natural minerals. Using premium bio-cellulose material which never dries out, the mask cools instantly upon application, enveloping skin in continuous hydration. Skin is left moisturised, calmed and ultimately refreshed.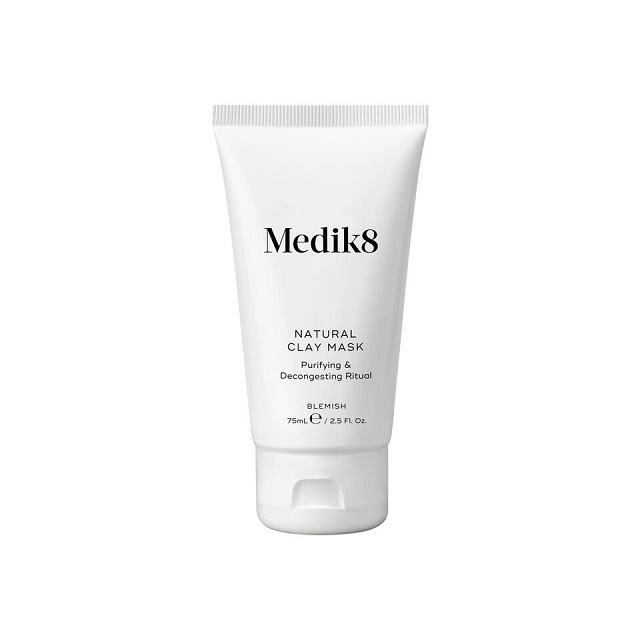 Medik8 Natural Clay Mask
Bentonite
Kaolin
Vitamin E
Cranberry Fruit Extract
Clay Mask
All Skin Types
Lightly whipped to ensure the perfect consistency. Once applied, indulgent notes of cranberry, honeysuckle and passionflower lift the senses while natural clays draw out impurities from deep within the skin to clear and refine the complexion. The innovative mask doesn't cement like other clay facials, meaning it won't leave skin dehydrated and it can be removed effortlessly with just a few splashes of warm water.
Medik8 Activated Charcoal Refining Mask
Activated Charcoal
Moringa Extract
Hyaluronic Acid
Powder - gel
Normal/ Oily/ Combination
Activated Charcoal Refining Mask serves as a weekly booster to help refine, clarify and revitalise the skin. As you wait for it to set, breath deeply to attain its full aromatherapeutic benefits. When the mask if lifted away from the face, impurities are expelled to unveil a smooth, radiant, detoxified complexion. Perfect as a 10-minute bath time treat, the skin-perfecting mask works to refine skin texture and refresh the complexion.