Lycogel launched its first ever product in 2004 for clients who wanted post procedure care. It was first launched into the medical aesthetic arena. In 2008 Lycogel products became suitable for sale as everyday use products.
Lycogel is a post procedure and everyday make up that is designed to let our skin breathe. Just like our body, our skin needs to breathe, drink, and eat to thrive. That's why Lycogel products feature the revolutionary LYCO-Complex, a carefully balanced set of 12 active ingredients that work together to deliver oxygen, moisture, and nutrients to the skin.
Oxygen
Oxygen literally breathes life into our skin. Oxygen heals, that's why it's often used to help skin recover from burns and other wounds. Oxygen also beautifies the skin; it defies wrinkles and gives a more vibrant complexion.
Benefits:
Renews cells
Stimulates collagen and elastin
Soothes the skin
Minimizes lines
Anti-bacterial
Moisture
Moisture is your skin's number one line of defence. Moisture helps protect your skin from everyday irritants like air-conditioning, pollution and dry air that damages the skin.
Benefits:
Reduces trans-epidermal water loss (TEWL)
Reinforces the skin's natural defence system
Protects skin barrier properties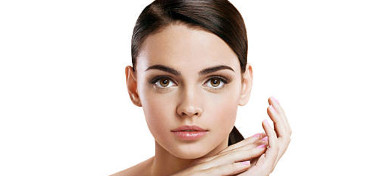 Nutrients
Nutrients keep our skin alive and active. Nutrients provide energy, repair tissue, and regulate all-natural processes in the skin regardless of the skin condition.
Benefits:
Protects longevity of stem cells
Increases tolerance threshold of over-reactive skin
Promotes skin repair
Unleashes anti-aging properties
Prevents excessive scar formation
Loaded with antioxidants
More about Lycogel
2004 – Lycogel is launched for post-procedure care in the medical aesthetic arena.
2008 – Lycogel products are now suitable for sale as everyday use products.
2015 – With a worldwide following, our valued customers demand more of our makeup. Lycogel develops additional products so that we can offer coverage for any occasion or time of day.
Quura Medical B.V. is the company owner and operator of the Lycogel branded products that have been on the market for more than 10 years, and are now available to be enjoyed by people throughout the world. Our FDA certified laboratory employ the finest technicians and equipment to meet the ever-growing demands of our customers. The unique properties and benefits of our products meet or exceed the rigorous requirements of plastic surgeons, dermatologists, aestheticians, and makeup artists.
Our management team are born and bred in the professional skincare industry with each member having earned their stripes accordingly in their individual disciplines. We understand why skin specialists and their clients are so passionate about using Lycogel products, and we continue to find ways to make Lycogel stand out in the market.
In the medical aesthetic arena the expectations are high. The doctors and their patients require the best post procedure makeup no matter the price, so we delivered the best. Which is why we should have realized that after they recovered from surgery, patients wanted to keep using Lycogel. They were reporting anti-aging benefits they'd never experienced with any other product. They were saying Lycogel was the first makeup they could use despite having sensitive skin or skin conditions like acne, rosacea, or eczema. They were saying they wanted more, and we had to realize that Lycogel had gone beyond the realm of post-procedure care.
Today our products match any situation, from minimal coverage for a day at the beach, to maximum coverage for post-surgery recovery. Now anyone can create the perfect Lycogel moment and enjoy the flawless look they desire.